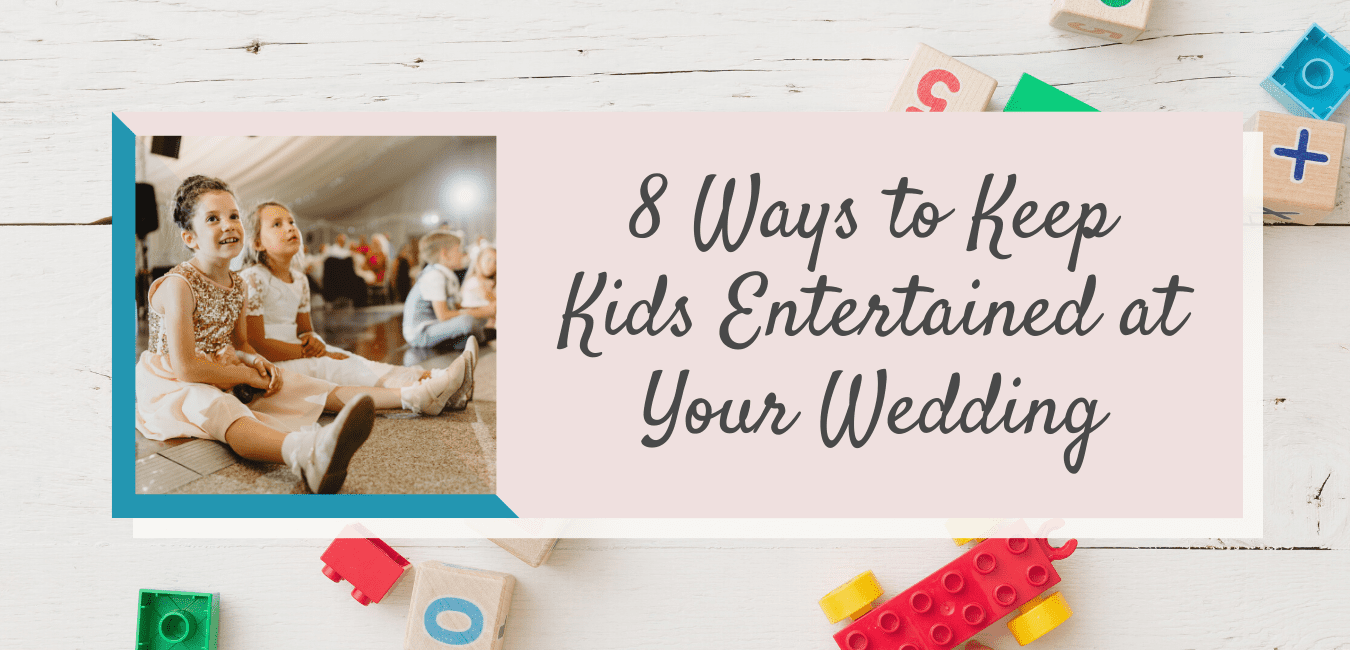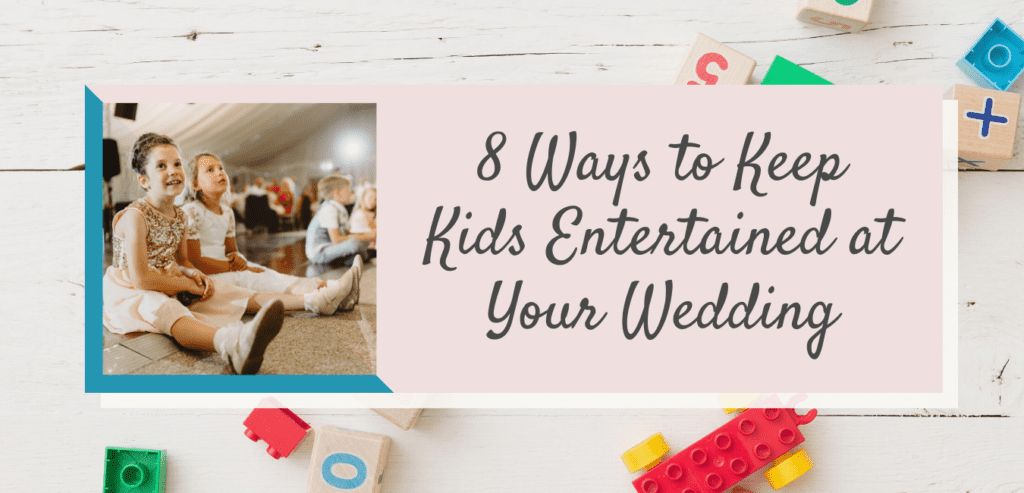 Are you wondering how to entertain the children during your big day?
Couples often forget to consider children at weddings as we only see them as part of their parents and not as individual guests. And yes, they can sometimes be a bit of a pain; crying toddlers during the ceremony, tantrums in the midst of speeches, energetic leaps off the stage and knee slides across the dance floor. But kids at weddings can also be the best, providing those cute candid moments, spontaneous action that makes everyone erupt in laughter and memories that bond everyone together. So how do you keep kids entertained at your wedding?
Our advice is to make your wedding day a special event for everyone – young and old. And here are 8 top tips on how to do just that…
1. Garden Games & Child Friendly Entertainment – We have a large enclosed garden with lots of open lawn space perfect for garden games and activities such as hopscotch, lawn bowling, Twister, giant Jenga and Connect4. Guaranteed these will keep the children (as well as the adults!) occupied for hours and great to burn off any excess energy before they sit down for something to eat.
Feel free to get creative too – we've had couples make their own DIY rustic seesaw as well as mini golf. Both were super popular with the kids and made really lovely photo moments too.
Planning a winter wedding? We have plenty of space to have games inside. Or if you want something a little more interactive, why not consider a magician? Perfect for all ages and a real ice breaker.
2. Give them Treats – Once you've said your I Do's, we recommend enjoying drinks out in the garden for 1 – 1.5hrs whilst you have some photos taken with friends and family. Depending on your ceremony time, this could mean that your Wedding Breakfast isn't served until 3-4pm, quite a long time to wait for children. Being 'hangry' is definitely a thing! Why not have an ice-cream cart, a popcorn stall or perhaps a sweetie table? A sweetie table can always be topped up and opened again for your evening guests to enjoy.
3. Stagger Meals – By the time guests have sat down for your Wedding Breakfast, the children are likely to be starving! That's why we often suggest serving the children's meals first, along with your starter or before your mains if you're just having two-courses.
4. Colouring Kits & Activity Packs – Kids activity boxes are a great way to keep younger guests busy. Fill them with colouring pencils (not pens, save the table cloths!), personalised i-spy games, sticker books and puzzles. Our tip is rather than putting them on the table as a wedding favour, ask a bridesmaid or groomsman to hand these out just before the speeches start, this should keep interruptions to a minimum.
5. Kid-Friendly Music – As your speeches draw to an end and before your evening guests arrive, there's often an hour before the party really starts to get going. Why not use this time for the children to take over the dance floor. Baby Shark, Frozen and Taylor Swift are guaranteed floor fillers! You could also open your photo booth early.
6. Create a Kid's Corner – When the reception space starts to get busier as your evening guests arrive, we recommend creating a kid's corner. Weddings can be a long day, especially for children, so having their own space they can play in, out of the way works really well. Children's teepees, bean bags, pillows, a few fairy lights and it can tie into your rustic wedding styling perfectly.
7. For Tweenagers & Teenages – Don't worry, we have free wifi! Why not challenge your tween/ teenage guests to create a tiktok dance to your favourite song? Or create a photo challenge to get a snap with named family members as well as detailed photos. So not just a photo of Great Uncle Fred but also also a close-up of his medals, a double Windsor tie knot, or other small single detail images. Create a wedding hashtag so if they are allowed to post them on Instagram, you and your guests can see them and get involved too.
8. Hire Professional Childcare – If that's all too much, let the professionals take care of it! Whether it's a children's entertainer or an event nanny, it's not as expensive as you might think. Event nannies start from £500 for 5hrs and up to 10 children.
If you'd like to find out more about having your child-friendly rustic wedding at Applewood Hall, get in touch! We'd love to hear about your wedding plans and how we can help make them a reality. Call our Wedding Planner, Kiera on 01953 715336 or pop her an email: kiera.goymour@applewoodhall.co.uk.
---
FOR FURTHER IDEAS: