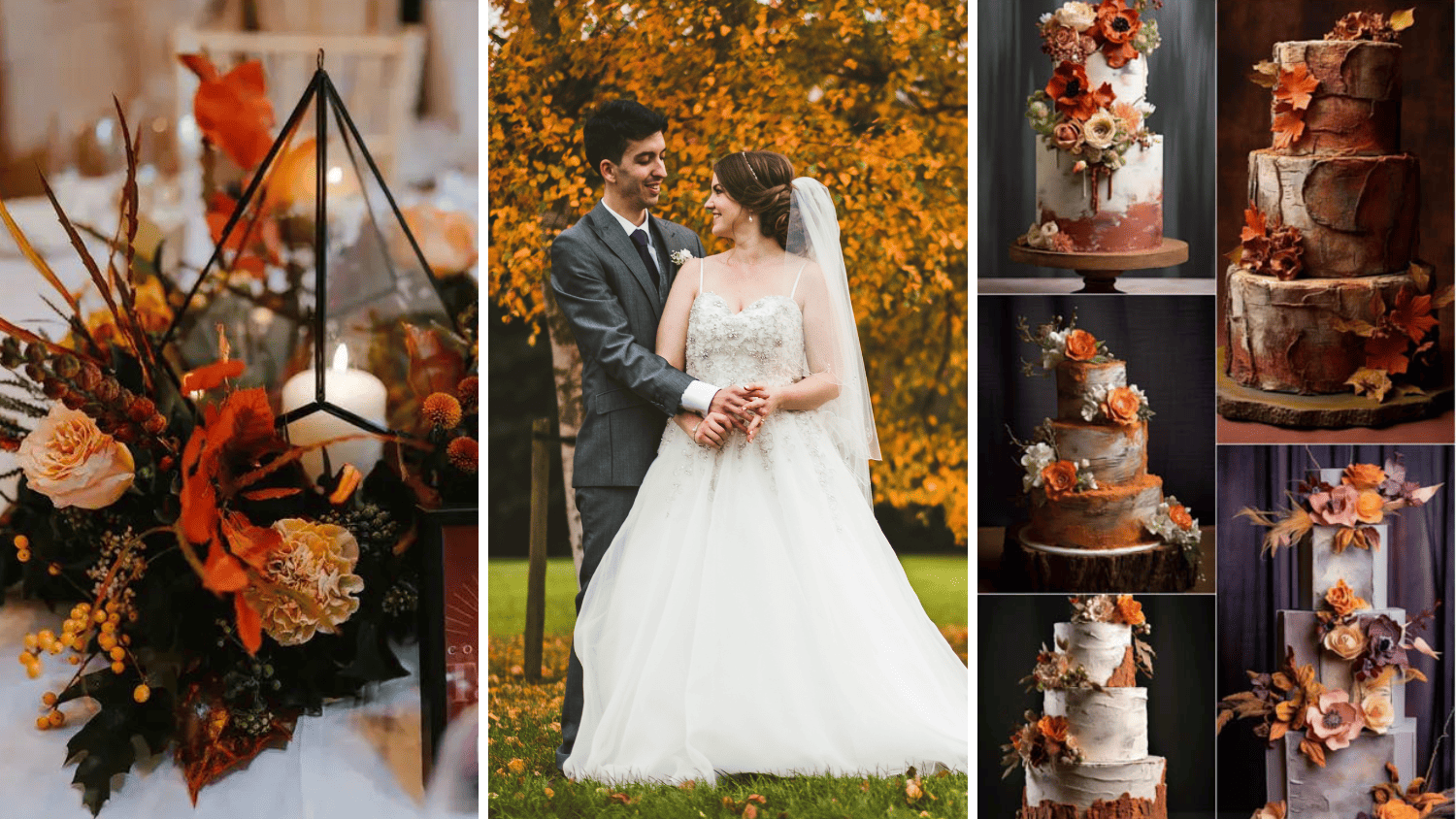 Autumn weddings are growing in popularity tremendously, for many reasons!
In this short 5-minute read, we're going to talk about all the things we love about a wedding in autumn and why so many couples love getting married in Autumn!
In the wedding industry, autumn isn't yet classed as peak season and therefore the overall costs are typically lower at venues and with certain suppliers also offering seasonal prices as well. This makes getting married in autumn very cost effective in particular for couples with smaller budgets. Affordability is one of things we pride ourselves on at Applewood Hall and is one of our 3 main attributes as a venue all year round. We don't off 1 of 3 set packages here, every wedding is different and therefore every wedding quote is bespoke to suit your specific requirements, this ensures you get you want for your dream wedding and get the most out of your day and money.
This is just one of the many reasons why so many couples love Autumn Weddings at Applewood Hall.
Autumnal Colour Schemes & Themes: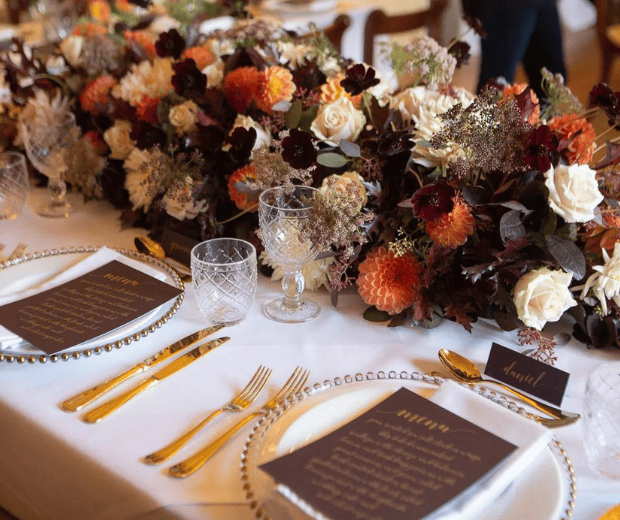 Throughout autumn we see much warmer and more vibrant colour schemes at Applewood Hall. A very popular colour being featured throughout Autumn 2023 is burnt orange.
The colour schemes commonly featured at autumnal weddings are typically line with the colours that represent the natural seasonal change to the surrounding environment such as oranges, yellows, golds, reds, marrons, browns and even blacks.
Applewood Hall is marquee lined which is ivory in colour which means these colours automatically become showstoppers and a real staple throughout the venue.
Rustic themes are also really popular in Autumn, the wooden tones in particular commonly featured in rustic weddings, bring a warmth, homely and cosy feel to a venue, which is just the feeling you want in Autumn.
Along with the beautiful colours and rustic themes, also come more unique themes in line with the seasonal holidays that occur in Autumn like Spooky Season, Halloween & Bonfire Night. Each year Halloween is getting bigger and bigger in the UK and so to are spooky themed weddings.
A Halloween themed wedding, would typically still be focused on those autumnal colours with perhaps additions of pumpkins and other Halloween novelties, where as 'Spooky' themes may be structured around favourite horror movies, black & greys colour schemes or vampires and other 'spooky' themed characters. Spooky themed weddings are super unique and you can guarantee will be remembered for a very long time!

Autumnal Photography: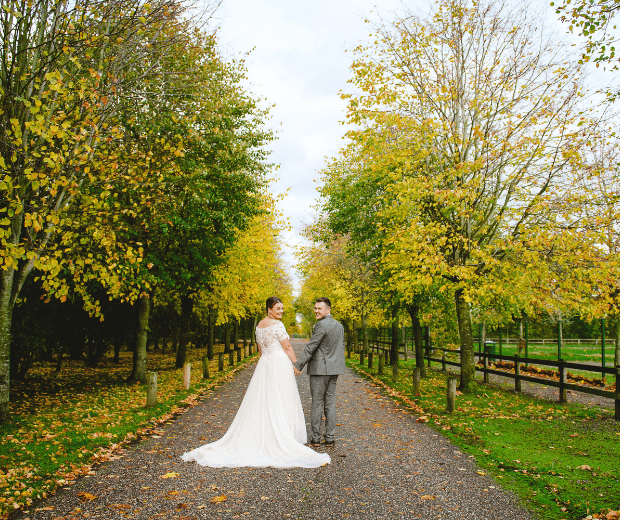 Autumn is quite simply a photographers dream. Ask any photographer what is their favourite season is to photograph, its highly likely they will say Autumn. The lower sun makes for beautiful natural lighting for photography from morning to midday to sunset. None of these are more spectacular than the autumnal golden hour approximately an hour before the sun sets and is the perfect time to get those stunning couple shots.
Autumn brings a stunning natural change of scenery to ever the beautiful Norfolk Countryside. The leaves and trees make a biggest impact of this, losing their green tones and changing to glow a bright orange/yellow/red which makes for the perfect backdrop for photography, and adds a lovely pop of colour to your wedding photos.
One thing worth noting when planning an Autumn wedding is that there are less daylight hours – the clocks go back at the end of October meaning it gets dark before 5pm. We would highly recommend working with your photographer to ensure you have enough daylight hours to get all the group and couple shots you are hoping for before the sunsets.
But with these earlier evenings, means for more time for some stunning night time photography, at Applewood Hall our garden comes to life in the early evening with the festoon lighting and the fairy-lit gazebo lighting up the wedding garden. The use of sparklers is popular at Applewood Hall all year round but seeing as most photographers depart around 8pm, in the summer months it's still to light to get the full effect of sparklers. Where-as through the autumn months when the nights are drawing in there is much more opportunity to do sparkler shoots, fitting in with Bonfire Night we mentioned above.

Autumnal Weather: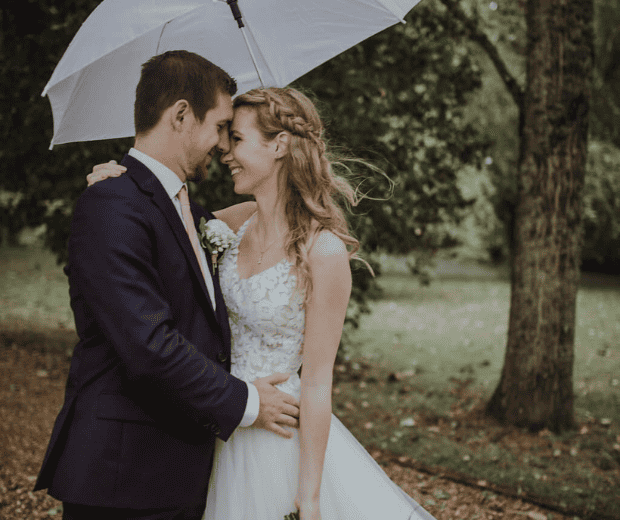 Couples can sometimes overlook an Autumn wedding out of fear of rain or wind. It's worth remembering that 2021 & 2022 were some of the warmest Autumns on record.. And if this week is anything to go by, it looks like 2023 is following that trend. We've probably just had one of the worst summers for weather we've known in a very long time, luckily all of our summer weddings have mostly escaped the downpours, but we now in early September and the weather this week is looking better than it has done in weeks!
2023 seems to be following the last 2 year pattern of completely unpredictable 'Great British' weather all year round. However, the chances of an extreme heatwave, like that of last year where we were nearly at 40 degrees are much slimmer in the autumnal months but there is typically still enough sunshine and lingering warmth in the air to comfortably spend time outside.
And because of that unpredictability, it's important to try not to stress yourself about what the weather will do, we know that's easier said than done but we know you will have an amazing and memorable day no matter the weather.
If the worst was to happen and the weather isn't looking brilliant for your wedding day, your wedding planners will already have the back-up plans in place and everything will still run seamlessly. We always aim to find time for an outdoor confetti throw and outside photos,  meaning as soon as their is a break in the weather, your coordinating team would get everyone outside to make sure these memorable moments still happen for you.
And they do say it is good luck if it rains on your wedding day!

Autumnal Attire: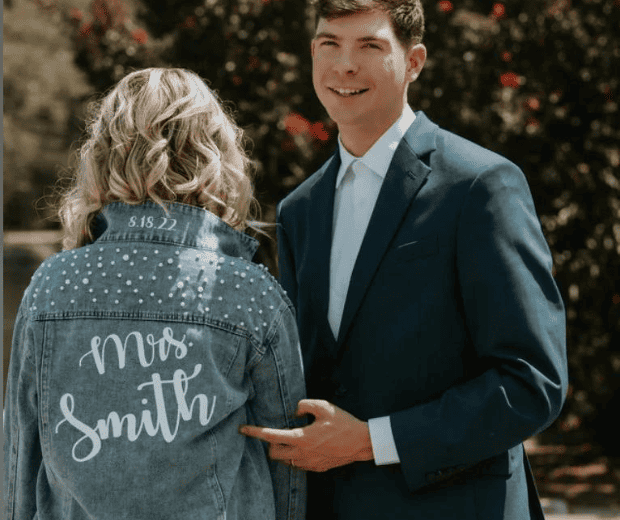 Wedding dresses and weddings suits are not exactly what we would call 'summer friendly' attire.
Wedding dresses can be heavy, with a lot of material & form fitting and wedding suits are typically layered 3 piece suits and can sometimes make for an uncomfortable wear in hot weather. Many times throughout the summer, we will see groomsmen ditch the suit jacket as soon as the 'I do's are complete' and you won't see them again for the rest of the day because it's simply just too hot.
In autumn, this isn't so much of a worry – in fact you need to be thinking about what if its not warm enough instead of being too hot. Whilst the days will still have some warmth, autumn evenings are more noticeably cooler, so it's worth thinking about something to through on your arms in the evening in particular if you have a strapless or short sleeved dress. We love to see all the 'wedding evening' jackets. You can get some really cool denim jackets with like Mr & Mrs embroidered on the back and some lovely evening shawls – makes for an awesome photo opportunity as well!
Some brides even opt for a full outfit change for the evening reception!
It's worth noting that Autumn typically marks the start of the 'new season' for wedding dresses – which also mean there is usually a good end of summer sale as well which also coincides with all of the end of summer high street sales (which could include your bridesmaid dresses and guest wear)

Autumnal Food: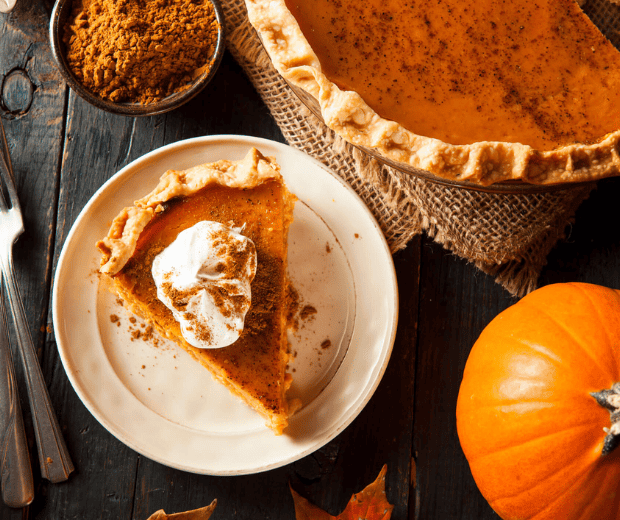 Sometimes throughout the summer months, the thought of a big 3-course meal in 30+ degree heat is just a bit too much for some. In general, for most people throughout the hotter months, we all sway towards lighter meals and that applies to summer wedding breakfasts as well.
That isn't as much as a worry in Autumn, with cooler temperatures naturally brings more of an appetite for warm, hearty food such as pies, soups (if you dare) and roasts.
Some incredible food and flavours come into season in Autumn like for example, all of the lovely spices, cinnamons, gingers, pumpkin and nutty. Our advice would be, work closely with your caterers to ensure those autumnal favourites are incorporated throughout your wedding menu.
Warmer, more hearty food also applies to Wedding Cake as well. It's been known that cakes such as Chocolate, Coffee & Red Velvet for example can be a bit too heavy for the hot summer months, and there is always a fear of chocolate cake in particular losing its structure in the heat. Summer wedding couples tend to choose lighter alternatives and could potentially be sacrificing their favourite flavours out of fear of melting etc.
No such compromises have to be taken in autumn!

Summary – Our Top 10 Tips:
Take advantage of the off-peak lower costs
Autumn weddings dates are growing in popularity. Our top tip would be enquire at your dream venue in plenty of time!
Same rule applies for photographers and other suppliers. BOOK EARLY
Don't fret about the weather. The weather is out of your control, we can guarantee you will have a fabulous and memorable day come rain or shine.
Plan your photography. There are less hours of daylight in autumn so it's crucial to ensure time is allocated for those cherished photo moments
Take advantage of the beautiful autumnal scenery for your photos
Incorporate autumnal holidays – perhaps sparklers for bonfire night or pumpkins for Halloween
Work with your caterer to ensure the food is warm, hearty and inviting and seasonal
The evenings may be chilly, make sure you have something to cover your arms in the evening (particularly for brides with short/sleeveless dresses)
End of season sales which happen across both bridal, suit shops & high street at the end of summer and beginning of autumn so make sure you keep your eyes peeled on these the autumn before your wedding! (This also applies to all the couples that have just got married and are now selling wedding bits on Wedding Items for Sale Norfolk)

Useful Links:
10 Things You Need To Know When Planning an Autumn Wedding
Autumn Wedding Dress Inspiration
29 Beautiful Autumn Wedding Colours
The Pros & Cons of Each Wedding Season